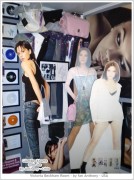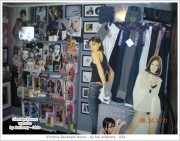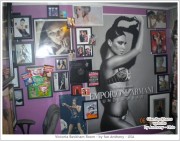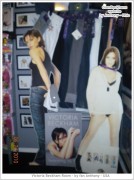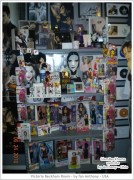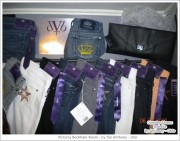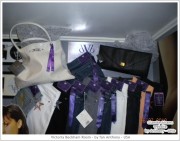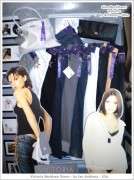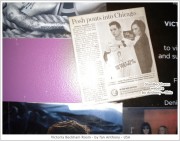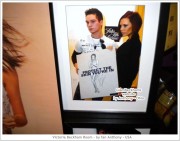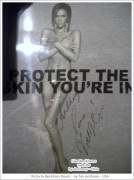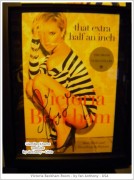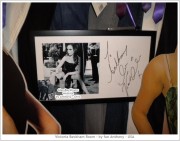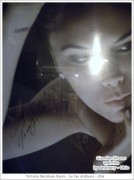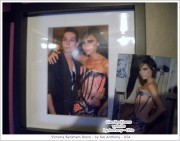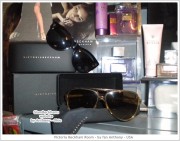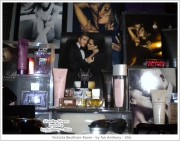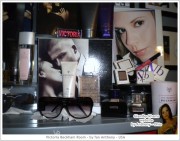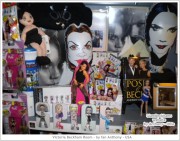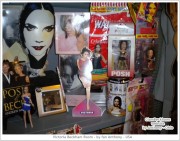 Hola, queridos fans de los Beckham! Este puede ser uno de esos posts en mi blog que nunca olvidaremos. Cada uno de ustedes tiene su propio post favorito aquí (ya sea por el estilo y la belleza de Victoria, lo atractivo que se ve David, o por sus logros), pero estoy segura que todos tendremos este en común.
Anthony Gerlaugh es un fan de Victoria Beckham de 27 años que vive en Dayton, Ohio, USA y desde sus 15 ha coleccionando de TODO sobre ella.
Anthony ha elegido GlamBeckhams para compartir su propio castillo con cada rincón del mundo que visita a los Beckhams en mi blog. Hoy podemos ver las fotos que sacó de su habitación. El recorrido será sorprendente, encontrarán desde lapiceras y gorras... ¡hasta carteras, su maquillaje y un artículo de diario en el cual sale su foto con Victoria!
Espero disfruten este paseo por la habitación de Anthony, yo solo puedo decirles... HI, C YA, HOLD TIGHT!
Cariños desde Argentina , Ahnny
------------------------------------------------
Hi, dear Beckhams fans! This may be one of those post on my blog that we will never forget. Each one of you has a favourite post here (either for Victoria's style and beauty or David's hotness, or their achievments) but I am pretty sure we will all have this one in common.
Anthony Gerlaugh is a Victoria Beckham fan, he is 27 years old, from Dayton, Ohio, USA and he has been collecting EVERYTHING about her since he was 15.
Anthony has chosen GlamBeckhams blog to share his own perfect castle with every fan around the world that comes to visit the Beckhams here.
He wrote on his e-mail:
'My name is Anthony Gerlaugh Im 27 and I couldn't live without my daily does of VB from your blog site...i love it!!'
Today, we can see the pictures he took from his room. The tour will be surprising, you will find from pens and caps... to purses, make-up and a newspaper article with his picture with Victoria!
Thank you very very much to Anthony for sharing and for loving my blog =) It means a lot to me!
I hope you all enjoy this tour around Anthony's room, all I can say to you is....HI, C YA, HOLD TIGHT!
Love to you all from Argentina , Ahnny